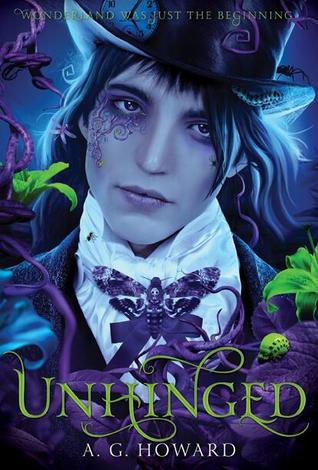 Title: Unhinged
Author: A. G. Howard
Series: Splintered
Book #: 2
Pages: 387
Book Rating:

Published: January 7th 2014

Alyssa Gardner has been down the rabbit hole and faced the bandersnatch. She saved the life of Jeb, the guy she loves, and escaped the machinations of the disturbingly seductive Morpheus and the vindictive Queen Red. Now all she has to do is graduate high school and make it through prom so she can attend the prestigious art school in London she's always dreamed of.
That would be easier without her mother, freshly released from an asylum, acting overly protective and suspicious. And it would be much simpler if the mysterious Morpheus didn't show up for school one day to tempt her with another dangerous quest in the dark, challenging Wonderland—where she (partly) belongs.
As prom and graduation creep closer, Alyssa juggles Morpheus's unsettling presence in her real world with trying to tell Jeb the truth about a past he's forgotten. Glimpses of Wonderland start to bleed through her art and into her world in very disturbing ways, and Morpheus warns that Queen Red won't be far behind.
If Alyssa stays in the human realm, she could endanger Jeb, her parents, and everyone she loves. But if she steps through the rabbit hole again, she'll face a deadly battle that could cost more than just her head.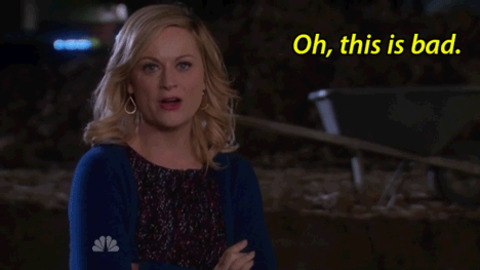 Oh my god I'm totally speechless about this book, and not in a good way. What happened? Splintered was really awesome and I expected more amazingness for this book but instead I was so disappointed. It took me two weeks to finish this book, when usually it takes me two days to finish a book.
Ok so let's talk about the plot. The book was literally all about Alyssa being over dramatic about which guy to choose. I wanted to shake her so bad! I'm super serious about the whole book being about Morpheus trying to get Alyssa to go to Wonderland and stop Red. And her saying to give her more time so that she could explain to Jeb what happened to him in Wonderland.
And Jeb, oh my god don't get me started on him. He was annoying and kept disappearing during the whole book, and when he was there he just wanted to have sex with Alyssa.
And then finally like ten pages before the book ends we get to the exciting part where they discover where is Red going to attack, and you guys will never guess where, prom! Are you freaking kidding me! Prom!!! WHY??? so overall this book annoyed me so much, there where only small parts that I really enjoyed for example the scene of Morpheus taking care of Rabid. So I will definitely read Ensnared next but will I ever read this book again? Probably not.